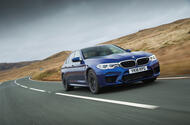 We rate the new M5 as best in class. Will we think the same after three months with it?
Why we're running it: To ascertain if so much power and fourwheel drive are assets or unnecessary excess. And, well, because it's an M5…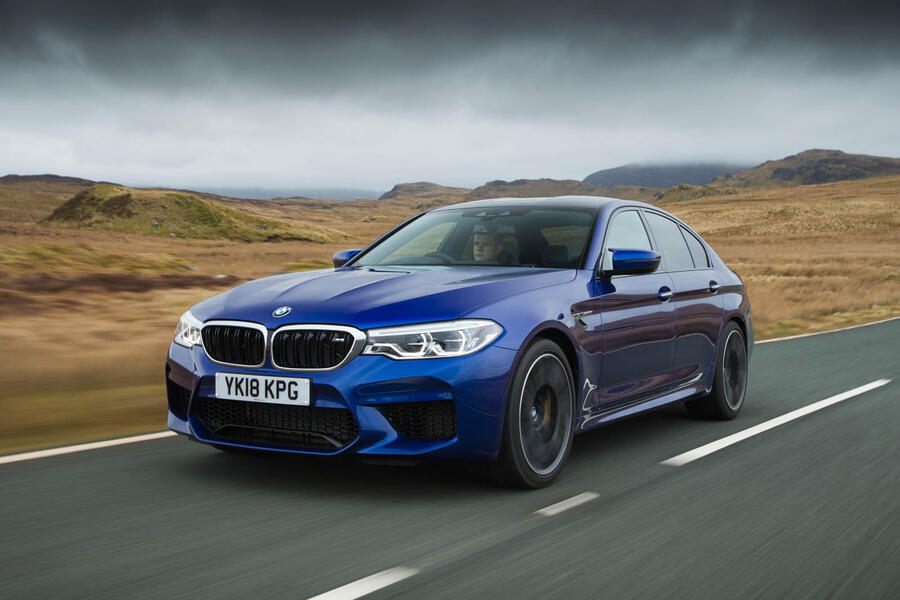 Life with a BMW M5: Month 1
Welcoming the M5 to our fleet – 2nd May 2018
I can't remember a car that has been busier on its arrival on the Autocar long-term test fleet than the new BMW M5. With decent reason, I suppose: it's a new M5. They are rare, and we want to see, as quickly as possible, just how good they are.
From the moment it was collected from north Wales, the M5 was being used in a group test alongside a Mercedes-AMG E63 S and a Cadillac CTS-V. It won. Then it was videoed alongside an E63 with two different testers – me included. It won again. (Albeit with a lot of love for the AMG, I'll be honest.)
Since then, we've videoed it alongside an Alpina B5, photographed it alongside the B5 for a written feature and, just two weeks ago on these pages, it was subjected to a full Autocar road test. Four and a half stars, my lovely. Four minor demerits; otherwise spot on.
Some of the highlights, then? The 592bhp four-wheel-drive 4.4-litre V8 saloon hits 60mph from rest in 3.3sec. Then there's the 7.5sec it takes to reach 100mph, a standing quarter mile in 11.5sec at 125.1mph and a standing kilometre in 20.8sec at 159.1mph.
Even over a standing kilometre, then, the M5 is no more than seven-tenths behind a Ferrari 458 Speciale. It's that fast.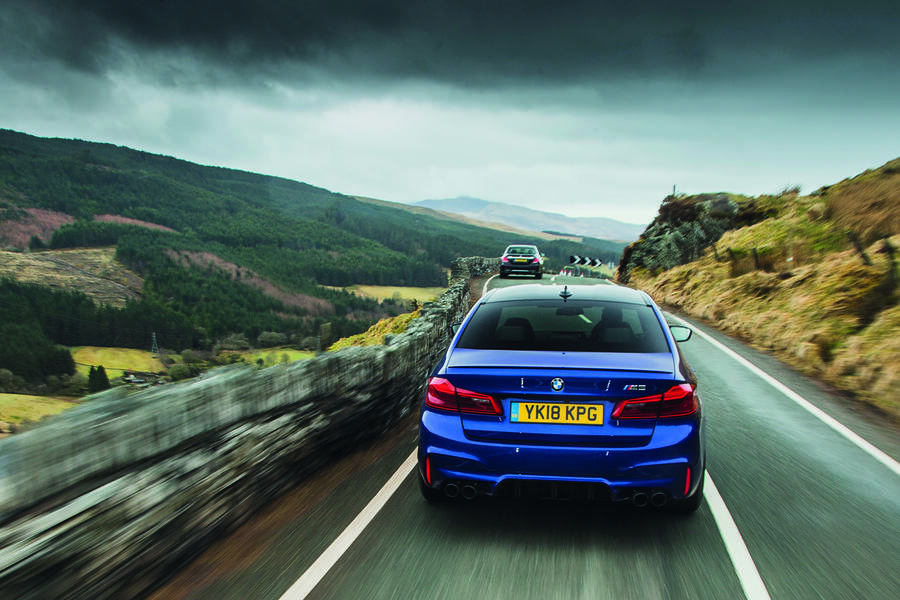 Comfortable, too, though, for the most part. Our road test noted a slightly jittery ride on occasion and, mostly, I'm inclined to agree. If terrific body control is the trade-off, though, and presumably there has to be some kind of compromise in a 1940kg car that has to be an executive saloon and yet is also trying to be a sport car with supercar power, then I suppose that's the rub.
What I can tell you is that I can't think of another car that, when it comes to trying to be both engaging/sporty, and yet also luxurious/comfy, is so complete in its dynamic make-up.
Inside, it's everything a 5 Series is too. It'll seat five in great comfort plus has a 530-litre boot behind them, with a can of foam beneath the boot floor in case you get a puncture because the M5 doesn't have run-flat tyres.
Which is one reason why, I suspect, the M has such a bewildering array of dynamic capabilities and why the Alpina B5 – spoiler alert – doesn't ride night and day better, which is usually one of an Alpina's great traits.
You can slacken off the M5's suspension, plus its other attributes – powertrain, gearbox, steering weight – to a bewildering degree too. On the centre console by the gearlever – on which itself are three modes for upshift timing – you can select which damper modes, engine response, transmission response and steering weight you want.
Or you can select from pre-programmed variants. Or you can pick your own set-up, and programme that into two discrete red levers on the steering wheel. That's what I've done.
On the left lever is full comfort on everything. On the right is full angry on everything, stability control disengaged, and a transmission that's in rear-wheel-drive mode. Sometimes I flit between these and select other things, as I get used to the car. But mostly I realise I'm doing it for experience and novelty. Were it mine, I suspect I'd just rely on those two particular set-ups.
There are lots of other things to get used to and get your head around, too, in part thanks to a raft of options that includes one of my other favourite steering wheel buttons: a heated wheel rim. I do like a heated steering wheel. And the other day, somebody left a pea under 20 mattresses and 20 feather-beds and I could still feel it at night!
Anyway, that's part of the Comfort pack, which our road test reckoned was a good idea to spec, unlike the Premium pack. I agree: the M5 has a carbonfibre roof to reduce weight and make it lower, so I'd steer clear of too many options – like the Premium pack's soft-close doors – which add the kilos again.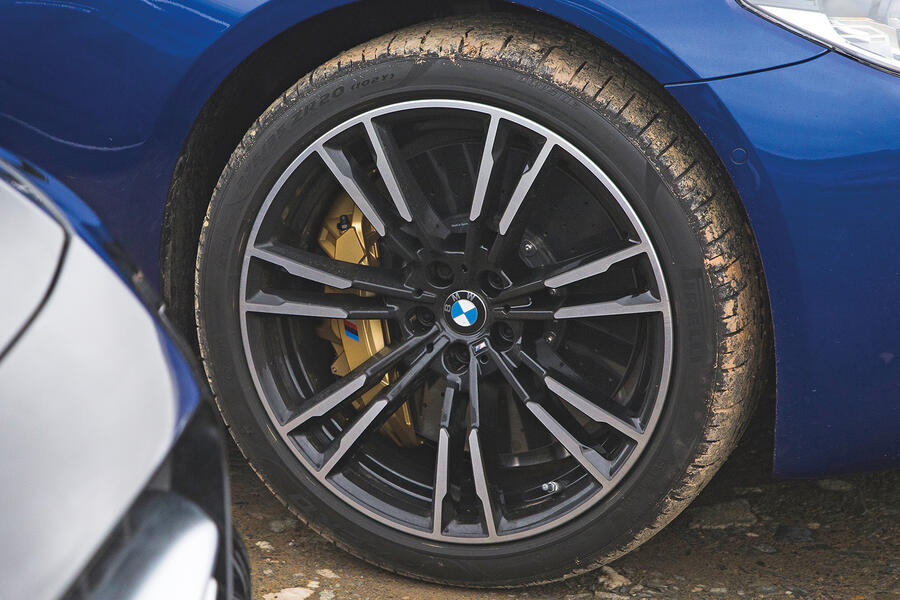 Carbon-ceramic brakes also made the list, at £7495, and an M Sports exhaust, at £1100. The brake package is probably what gives a slightly over-sensitive pedal at times – we'll see if that improves with miles – and the 'zorst adds a welcome edge to the turbocharged motor, which otherwise resorts to relatively convincing speaker augmentation for some of its excitement.
Aural excitement, anyway. It relies on deploying 592bhp in great unhurried strides to deliver the visceral excitement. The engine is terrific. Less overtly V8ish than an AMG it might be, but there's no arguing with the amount of oomph it provides, or how it delivers it through the eight-speed automatic.
It's even capable, if you're careful, of 28mpg, although 23mpg is more likely, and 7.5mpg is possible on a track. I suppose owners don't take M5s there that often, although they should, because it's a great way to find out that BMW's new super saloon is unsurpassed in its dynamic abilities.
I'm looking forward to exploring those more, as we find many, many more jobs for the M5 to do.
Second Opinion
I love this car. I struggled at first to see why a 5 Series needed to be so hardcore but, after 400 miles, I just couldn't get enough of its near-supercar steering and body control, plus its intoxicating acceleration, given the practical package and effortless delivery. Brilliant!
Steve Cropley
BMW M5 specification
Specs: Price New £87,940; Price as tested: £101,900; Options: Premium package (including soft-close doors, massage seats, ceramic finish for controls) £1995, Comfort package (including steering wheel heating, seat heating all round) £1195, M Sports exhaust £1100, carbonfibre engine cover £1025, carbon-ceramic brakes £7495, M seatbelts £260, carbonfibre/aluminium-look trim £495, Apple CarPlay £235, online entertainment £160
Test Data: Engine V8, 4395cc, twin turbocharged petrol; Power 591bhp at 5600-6700rpm; Torque 553lb ft at 1800-5600rpm; Top speed 155mph (limited); 0-62mph 3.4sec; Claimed fuel economy 26.9mpg;Test fuel economy 23.3mpg; CO2 241g/km; Faults None; Expenses None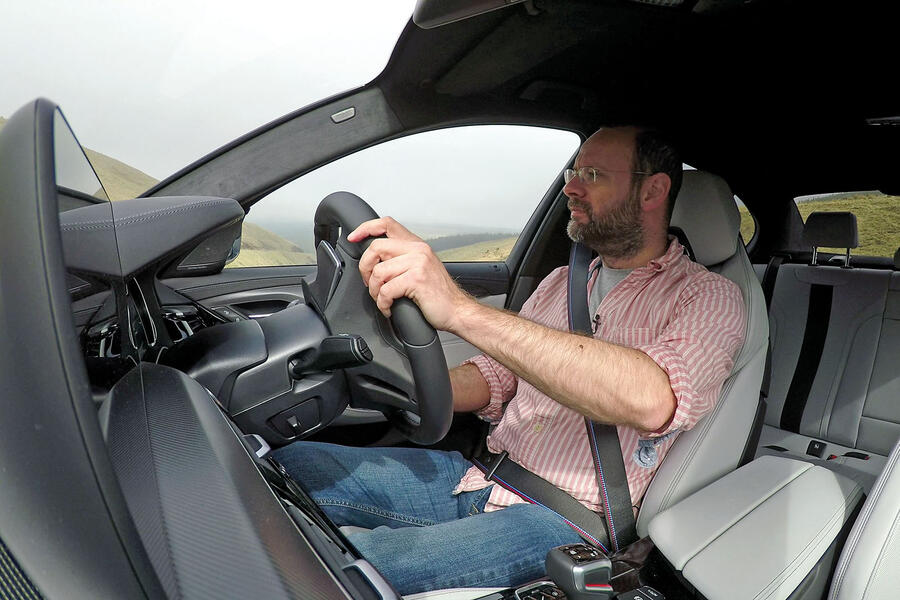 Source: – autocar
BMW M5 long-term review