Honda Urban EV: interior revealed ahead of Geneva debut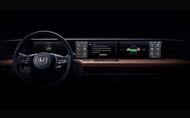 The production version of Honda's electric, retro-themed Renault Zoe rival is due to be unveiled next month
Honda is readying the production version of the Urban EV for its Geneva motor show unveiling, and it has now released an image of the car's interior.
The battery-electric model, Honda's first to be sold in Europe, contrasts its classic exterior look with a futuristic interior that features an infotainment screen stretching right across the dashboard. Honda says it has been designed to "create a warm and engaging atmosphere" with "intuitive, user-focused technology". 
The five-door hatchback was recently spotted testing on public roads and then previewed in an official image. It again shows a close similarity to the original concept, which was first revealed at the 2017 Frankfurt motor show.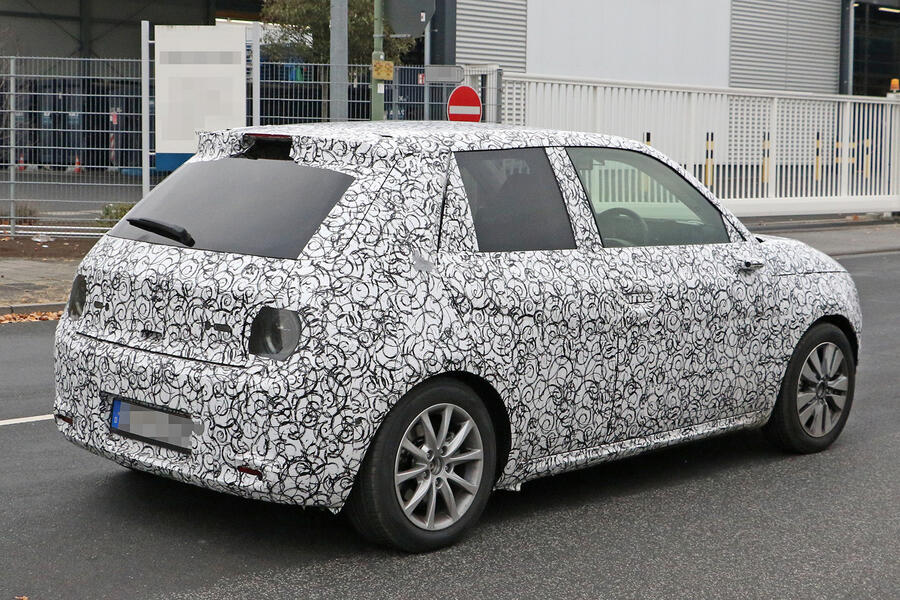 The heavily camouflaged prototypes seen ahead of launch show a strong resemblance to the original concept, with similar dimensions and round headlights, although many of the car's lines are still obscured. However, we can make out that it now has five doors instead of the concept's three, while a curvier front-end design is likely due to pedestrian crash safety regulations. 
The concept that hinted at the design of a production model was well received when it was revealed at the Frankfurt motor show last September and subsequently displayed at the Geneva motor show.
Honda launches China-only EV brand at Beijing show
Indeed, it proved so popular that Honda has made very few changes to the final car's design. Inside, the major changes will be the switch from four seats to five.
Speaking about opening order books in Britain, Honda UK boss Dave Hodgetts said the company expected the model to do "very well". He added that it will "test people's real attitude towards the car" beyond just liking the look of it.
Honda Sports EV revealed at Tokyo motor show 2017
However, few details about the car have been revealed, and Hodgetts said he "will push hard to get meaningful information" so that potential buyers know what they are committing to.
While it's too early for pricing, Hodgetts recognised it would not be a cheap car despite being a supermini, and that Honda would position it as a premium model.
He added that he hoped electric vehicle pricing would start to come in line with combustion-engined models in two or three years' time.
The electric car is built on a new dedicated electric platform and "sets the direction for the technology and design" of Honda's future EVs.
The Urban EV concept has low and wide proportions and is 100mm shorter than the Jazz, making it 3895mm long. When on sale, the car will not steal sales from other models, which helped its case for production, according to a senior Honda source.
It also had a Honda emblem backlit in blue, previewing a new styling feature for future EVs from the brand.
At the front, between the headlights, interactive messages can be displayed including greetings, advice for other drivers or charging status updates.
Inside, Honda has intended to create maximum visibility for drivers thanks to slim A-pillars and a wide windscreen. Entry and exit from the concept is via rear-hinged coach doors.
A so-called floating dashboard console houses the steering wheel column, a set of simple control buttons and a panoramic screen. The wrap-around screen goes beyond the dashboard and extends into the doors, a feature that works as the car's wing mirrors through digital camera display.
No powertrain or range details were given for the concept, but Honda said the car would include a high-density lightweight battery pack, integrated heat management and energy transfer functions both to and from the vehicle. A source at Honda suggested a short-to-middling range, so around 155 miles (250km) is expected.
The Japanese car maker recently announced that each of its new model lines from now on would feature electrified technology in Europe.
It hopes to have two-thirds of its new car sales in the region using electrified technology by 2025, five years earlier than its overall global goal.
Honda president Takahiro Hachigo explained: "Here in Europe, we see this move towards electrification gathering pace at an even higher rate than elsewhere."
The firm unveiled its Honda Power Manager Concept last year, an integrated energy transfer system that can distribute electricity to and from the main grid, as well as directing power flow from renewable sources and managing an electric vehicle battery connected to the home.
Philip Ross, senior vice president for Honda Europe, said: "When appropriate, Power Manager can draw on energy from the EV battery to power the home and minimise the demand from the main grid. It even allows the energy stored in the EV to be sold back to the grid to generate an income for the owner."
The technology is undergoing a trial in western France, as part of the development of a regional 'smart grid' that's due to be completed in 2020.
Related story 
Honda CR-V hybrid leads new line-up
Cupra unveils e-Racer electric racing car
Source: – autocar
Honda Urban EV: interior revealed ahead of Geneva debut