Mercedes-Benz A-Class 2018 long-term review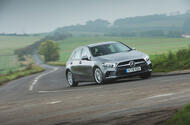 The wide array of specced options to try makes the latest-generation A-Class a long-term story with room to develop
Why we're running it: To see if this VW Golf rival has come of age, and to pick the 'perfect' version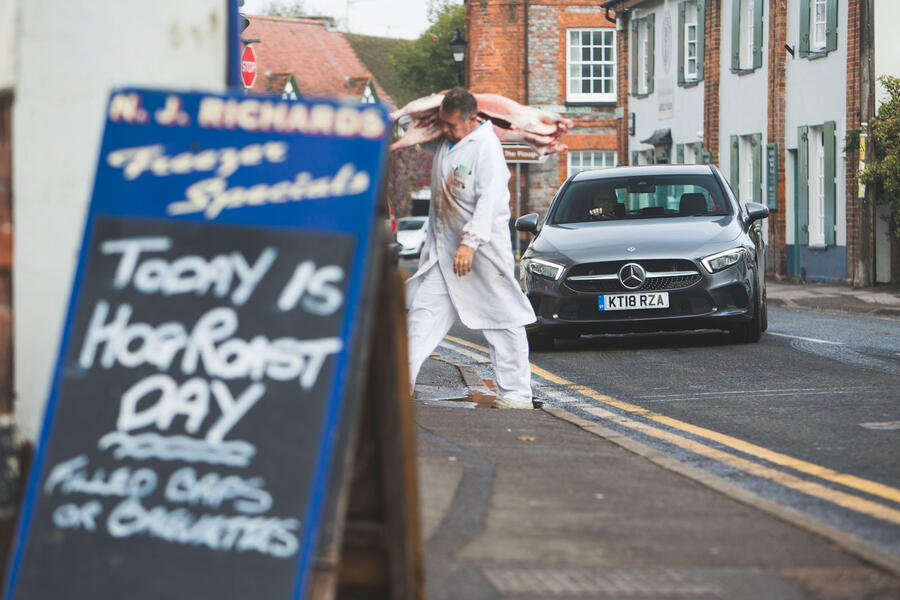 Life with a Mercedes-Benz A-Class: Month 1
Welcoming the A-Class to the fleet – 31st October 2018
It's testament to the impact Mercedes-Benz has made with the A-Class in the UK that the arrival of this all-new fourth-generation model has been considered one of the most keenly anticipated launches of the year.
We say fourth generation, but you could argue it's only really the second given the A-Class's radical transformation in its previous generation from futuristic, spacious, ahead-of-its-time MPV-supermini mash-up to, dimensions-wise, a meat and two veg family hatchback pitched right at the heart of the European family hatchback market.
The last A-Class was a staple of the UK's top 10 bestselling cars list each month, buyers attracted to it in their droves by the attractive £199 per month PCP deals that were regularly being advertised as the most affordable way into Mercedes ownership. It worked: the A-Class was a key reason behind Mercedes' march to the top of the premium brand sales charts in the UK and the fourth-top-selling brand overall.
While we're here, that's quite a remarkable statistic. Mercedes sold more cars in the UK last year than Renault, Peugeot and Toyota to name just three, and the A-Class is one of the biggest players in the family segment in the way the Mégane, 308 and Corolla were a decade or two ago. Premium really is the new mainstream.
There are three different engines initially available from dealers who are tasked with continuing that success. Yet there are so many subplots within the range that this will be a long-term test with a twist.
For starters, KT18 RZA you see here is a car we'll be saying goodbye to much earlier than we normally would, for by the time the year is out another shiny new A will be along replace it.
Why so? To try to get as broad an experience as possible in the new A-Class. Early drives have suggested it is a car that can be specced in different ways to alter its character so dramatically; we really need to try more than one car in one solitary spec to make our recommendations.
Up first, then, is an A180d Sport. This car's 1.5-litre four-cylinder unit with 114bhp and 192lb ft is the only diesel option until the more potent 2.0-litre A200d and A220d arrive very soon. Drive is sent to the front wheels through a seven-speed dual-clutch gearbox, the only transmission available. Don't worry: manuals are available in some petrol variants.
The petrols for now are a 161bhp 1.3-litre turbo in the A200 and a 221bhp 2.0-litre turbo in the A250, while a 187bhp 2.0-litre in the A220 with optional four-wheel drive is due to split them. There's also a 134bhp 1.3-litre in the entry-level A180. A headline-grabbing, Volkswagen Golf R-rivalling A35 AMG has also recently been announced, ahead of a launch next year – our current plan being to crown this test with a longer stint in that car with what might be the A-Class's greatest hits album.
But there's much to discover before we draw any conclusions like that. Such as finding out more about one of the key stories in this A-Class: the suspension of its rear wheels. The A250 is the only A-Class available now with the multi-link rear suspension, the A180d and A200 getting an eyebrow-raising torsion beam. Unless you spec your A200 with the 18in alloys in AMG Line trim, which is due to follow our initial torsion-beam-equipped A180d to get that comparison.
Trim wise, our car is a Sport, which sits in the middle of the A-Class range. For the £27,340 asked by Mercedes, you get a level of kit that hasn't left us wanting for much in these early days. The wheels are the standard Sport 17in rims, and the only option is metallic paint. That leaves the standard kit list to include dual-zone air-con, some excellent LED headlights and the new MBUX infotainment system controlled through either the standard 7.0in touchscreen, the trackpad on the centre tunnel or the steering wheel controls.
All those controls seemed a bit bewildering when I first sat in the car, perhaps due to such recent personal familiarity with BMW/Mini and Volkswagen Group systems, yet already I'm finding it intuitive to use.
The vibrancy of the graphics is a highlight, as is my experience of the Hey Mercedes voice control. Utter those two words and you get Siri-style search function of the car's controls, as well as some online search too. I've heard from colleagues that the system was quite buggy on its initial international press launch, yet it got up the number of a taxi firm in Norwich I needed (is that you, Mr Partridge?) the first time I used it.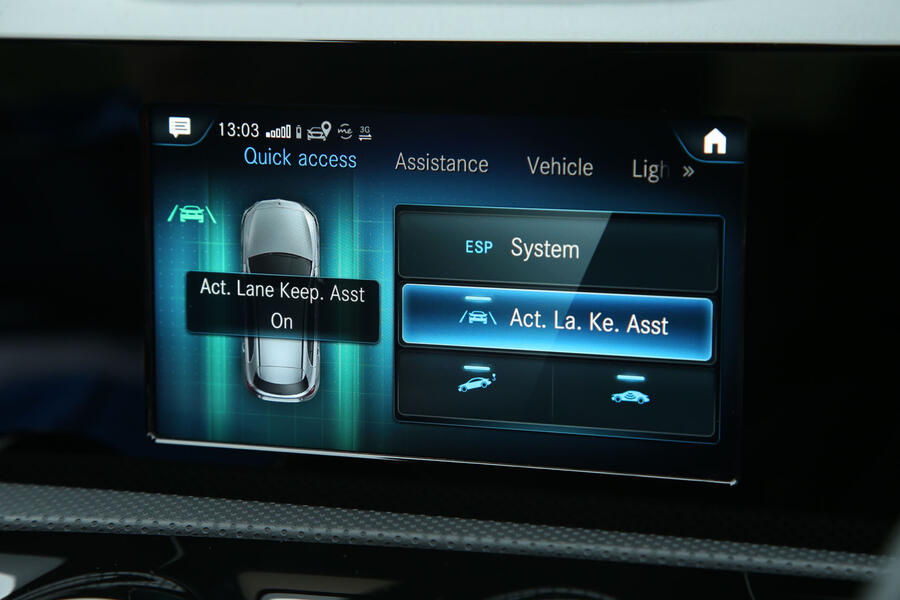 One other first impression: the A180d has an engine of effortless efficiency. Economy is closer to 70mpg than 60mpg (claimed: 68.9mpg). That's quite remarkable with only 1000 or so miles on the odometer. The car covered another 1000 miles or so in its first couple of weeks with us, and that kind of economy over those kinds of motorway distances is the latest case for the defence of diesel. In cars like this used in this manner, the black pump makes absolute sense.
And did I mention that interior? Well, it's not just lovely to look at, it's also lovely to sit in and navigate your way around its controls. That's just the entry-level system: we'll be testing the optional 10.25in screens for the full widescreen cinema experience over the course of these updates for another element to this developing story.
Are you sitting comfortably? We have a busy and exciting few months ahead getting to know this most important of new cars, and so we'd better begin.
Second Opinion
Two things stand out. First, its all-round excellence: the steering and low-speed ride make rivals seem coarse, and promise a fantastic next-gen Golf if VW is to keep up. Second, how much more conventional it is from the first, nutty, shorter-than-Fiesta edition. Seems VW was right all along.
Steve Cropley
Mercedes-Benz A-Class A180D Sport specification
Specs: Price New £27,340 Price as tested £27,935 Options Mountain grey metallic paint £595
Test Data: Engine 4 cyl, 1461cc, turbocharged diesel Power 114bhp at 5000rpm Torque 192lb ft at 1750rpm Kerb weight 1445kg Top speed 126mph 0-62mph 10.5sec Fuel economy 62.1mpg CO2 111g/km Faults None Expenses None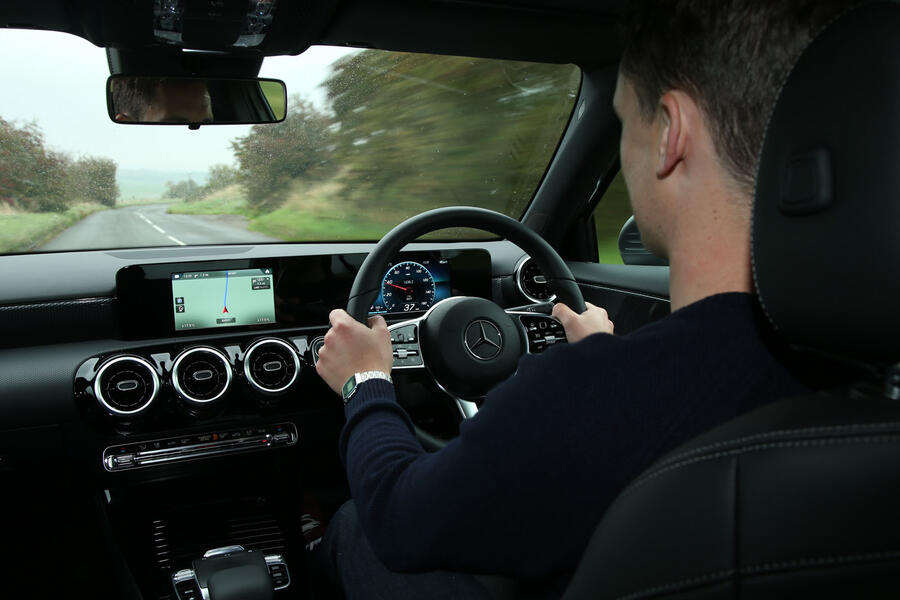 Source: – autocar
Mercedes-Benz A-Class 2018 long-term review