Mini's 300bhp John Cooper Works GP spied for the first time
Production of hottest Mini ever confirmed for 2020, and spyshots show styling closely in-line with the concept
Hours after Mini released details and the first teaser images of its most powerful and fastest model yet, spyshots of the upcoming John Cooper Works GP have surfaced. 
The fresh shots, which show the performance car on a transporter in the typical body disguise, tell us that the production GP is likely to retain an extreme rear wing design, aggressive bodykit and bespoke wheels.
The British firm previously revealed that the limited-run hot hatchback will arrive with over 300bhp, with hardcore styling that will match that of 2017's GP Concept.
The four-cylinder turbocharged engine will make the GP the fastest and most powerful road-going Mini ever built by the company. No performance figures have been confirmed, although the company appears to be targeting the 8:23 Nürburgring-Nordschleife lap time achieved by its predecessor.
Teaser images released by Mini show a close-up of the rear diffuser, appearing to preview revised design from the original concept, and the four-spoke alloy wheels aren't as motorsport-inspired as the centre-locking 19in wheels used on the concept.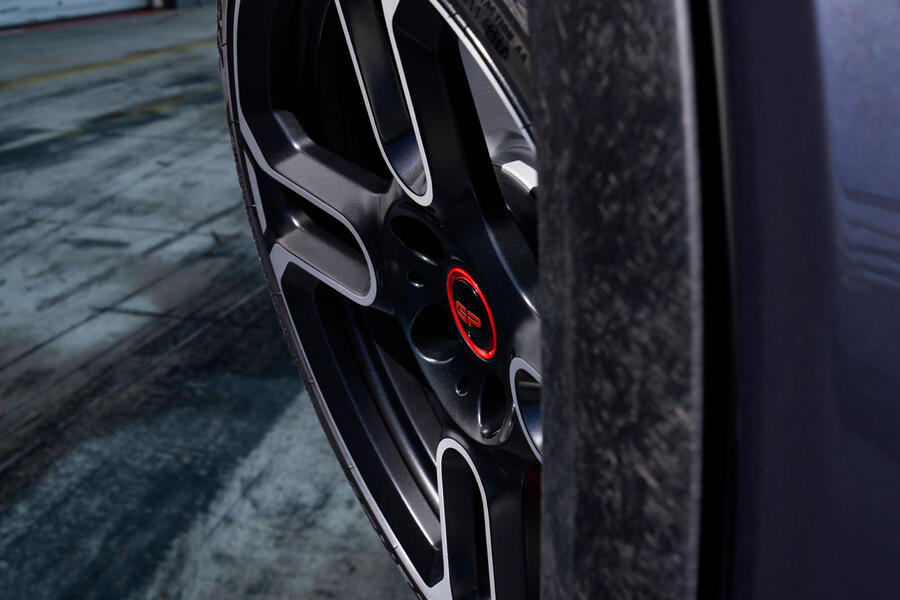 The 2017 concept's large front and rear aprons are unlikely to be carried over in their entirety to the production model, although the LED rear lights that display half of the Union Jack, in a nod to the car's British origin, have since become standard on the regular Mini hatchback.
The prominent use of lightweight materials including carbonfibre, which Mini said optimised the car's power-to-weight ratio, may yet make it into the final car, although it would come with an increase in price.
Inside, the concept had a rollcage and pair of low-mounted bucket seats, with gearshifts controlled by paddles on the steering wheel. Mini has yet to reveal if the production version will follow suit.
The BMW-owned British brand said the concept is inspired by its triumphs at the Monte Carlo Rally in the 1960s, "embodying dynamic flair and the ultimate in driving fun".
BMW board member Peter Schwarzenbauer previously told Autocar that a JCW GP model was likely to appear again. "The John Cooper Works GP is an important part of the Mini brand," he said. "It has worked well for us in the past."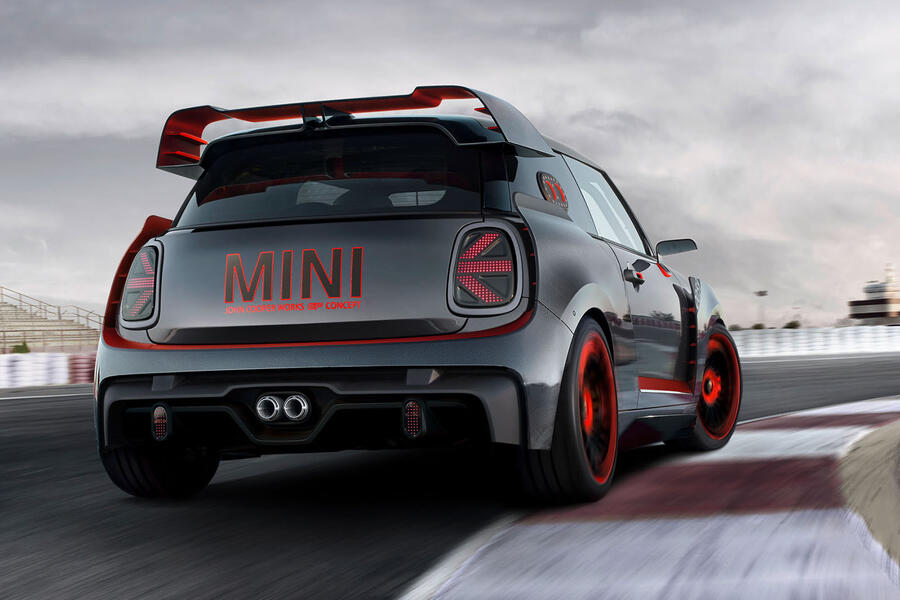 Both the original and second-generation modern Minis offered a JCW GP model near the end of the mainstream models' lifecycle, in 2006 and 2012 respectively. The new JCW GP will arrive shortly before the predicted launch of the new Mini hatchback.
The most recent JCW GP, launched in 2012, used a turbocharged 1.6-litre four-cylinder petrol engine delivering 215bhp, a 7bhp increase over the standard JCW at that time. It hit 0-62mph in 6.3sec and cost £28,790.
The current standard JCW adopted a turbocharged 2.0-litre four-cylinder petrol unit with 227bhp and also hits 0-62mph in 6.3sec, so expect improvement in both power and speed for the third-generation JCW GP.
Related stories: 
Mini electric concept makes Goodwood Festival of Speed appearance 
Happy birthday to Britain's favourite car: Mini at 60 
The 10 best used Minis you can buy 
Source: – autocar
Mini's 300bhp John Cooper Works GP spied for the first time