Uber vs London cab vs Sat Nav: which is best?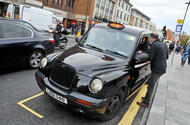 21,300 – number of taxis operating in London – down 5.3% since 2015
Can an expert cabbie's intimate knowledge of London's streets outwit a less-qualified Uber driver or a state-of-the-art sat-nav system? We put them to the test
It's well known that to be allowed to drive a London taxi, a cabbie must do the Knowledge, a feat of memory that requires a brain capacity to rival a supercomputer.
But we also know that, thanks to Fred Housego, who won TV's Mastermind in 1980, cabbies possess a level of general knowledge even quizmaster John Humphrys would find intimidating. 
So we've established a London taxi driver is 99% brain. The trouble is, there's another thing with a big brain that does a similar job – a sat- nav. The best devices can not only calculate the fastest route across London (or anywhere else for that matter), but they can also react to unseen congestion by re-routing to avoid it. Fortunately, a taxi driver has a sixth sense for congestion and can calculate a devilishly clever route to circumvent it too.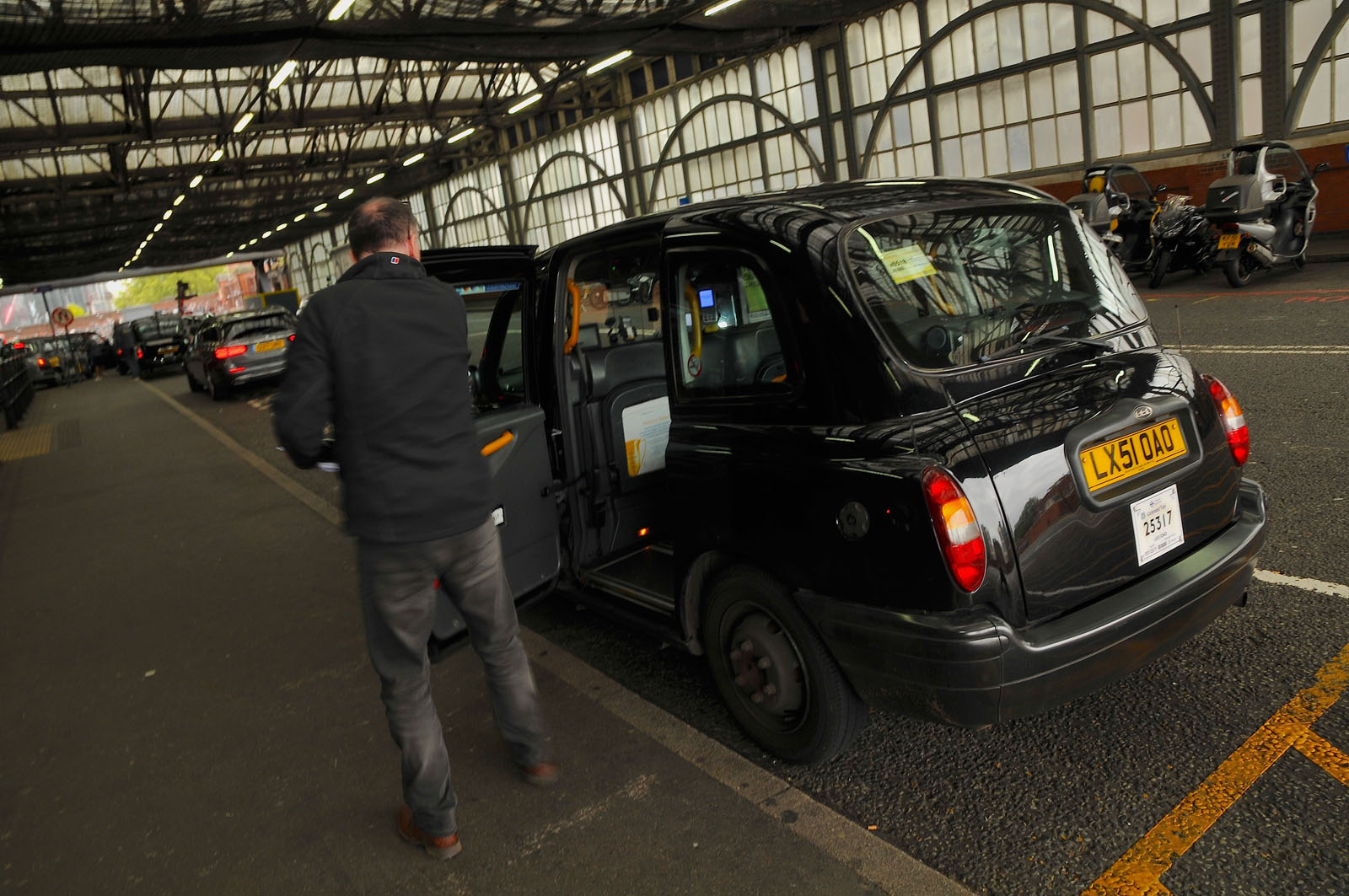 How, we wondered, would these two vast brains fare in a time trial on a typical week day in the capital? 
And then we had an even brighter idea: how about throwing an Uber cab into the mix? The company is fighting to keep its London licence but, while it's appealing, it's allowed to operate. 
Richmond station to Waterloo station seemed like good start and finish points since we (the photographer JB and I) could quickly return by train for the next 'race'. We knew that, being allowed to use bus lanes, the taxi had an unfair advantage but reckoned that by taking one at the tail-end of rush hour, any gains would be lost by delays elsewhere along the route. Accordingly, at 09.10 one Wednesday morning, we presented ourselves at Richmond station taxi rank.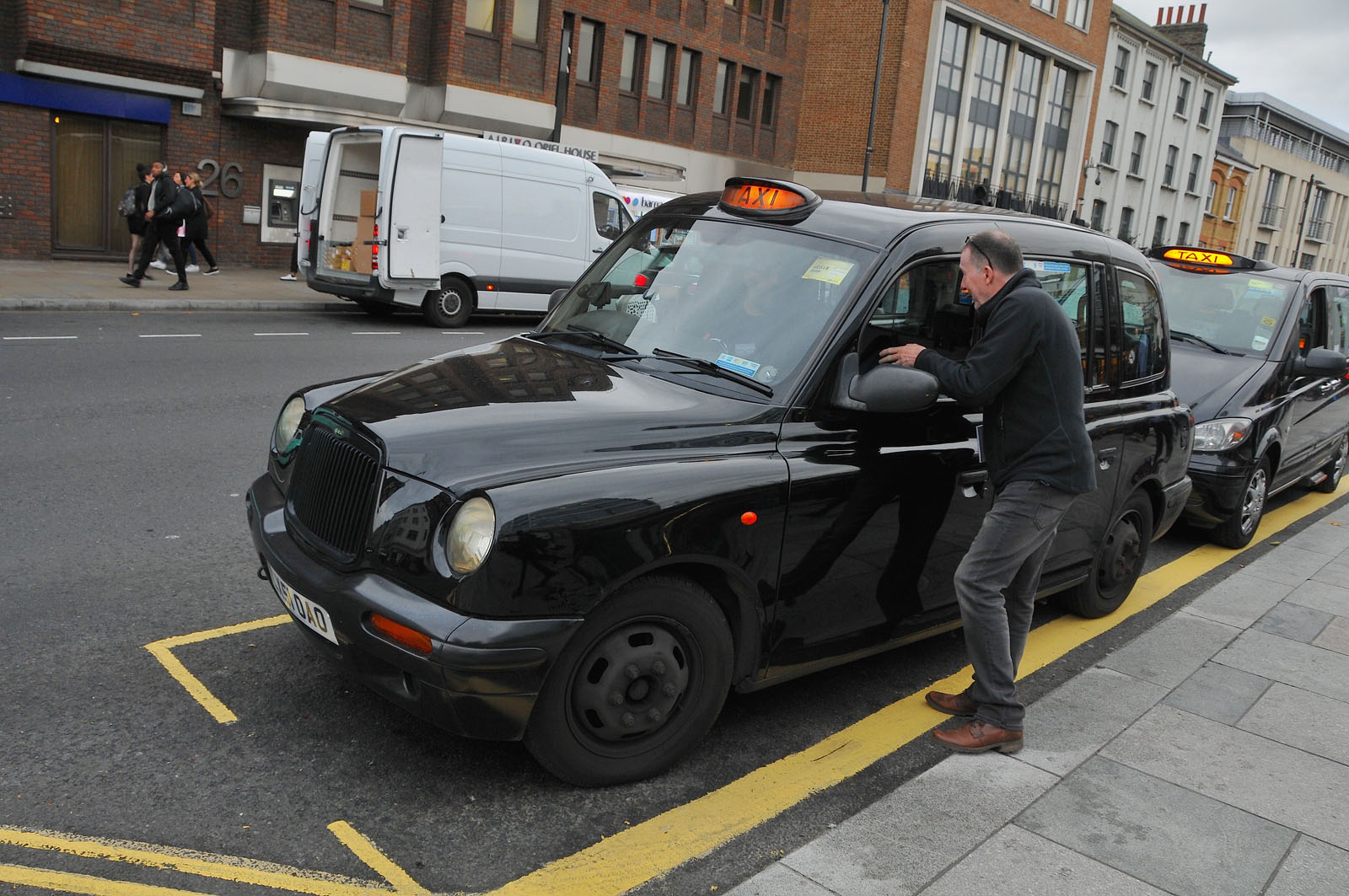 By 09.11, we were on our way. Within minutes, we were being introduced to the delights of the taxi's leaf-spring suspension as we plunged headlong over the sleeping policemen that plague the side roads around Richmond Park. Our driver had spotted rush-hour traffic massing on the A305 Upper Richmond Road and to a cry of "Just avoiding the traffic!", had peeled off right. 
After some minutes of this we emerged onto the A205 – and into a queue. On we crawled until, at 9.40, we made the intersection with the A3. I expected to hit dense traffic when we joined the A217 and approached Wandsworth Bridge, but it was clear. By 09.59, were at Lamberth Palace, and in a bus lane, from where it was a short hop past St Thomas' Hospital, around the roundabout at the Park Plaza hotel and left up Station Approach into Waterloo. 
Back we went by train for round two (the journey took 16, comfortable, minutes), this time by Uber. A few yards down from Richmond station, I tapped a request for a cab into the Uber app on my iPhone. A map showed driver Daahir's location and within six minutes we were climbing into his Vauxhall Zafira, and by 10.47 on our way. Of course, unlike the taxi driver, Daahir relied on his sat-nav.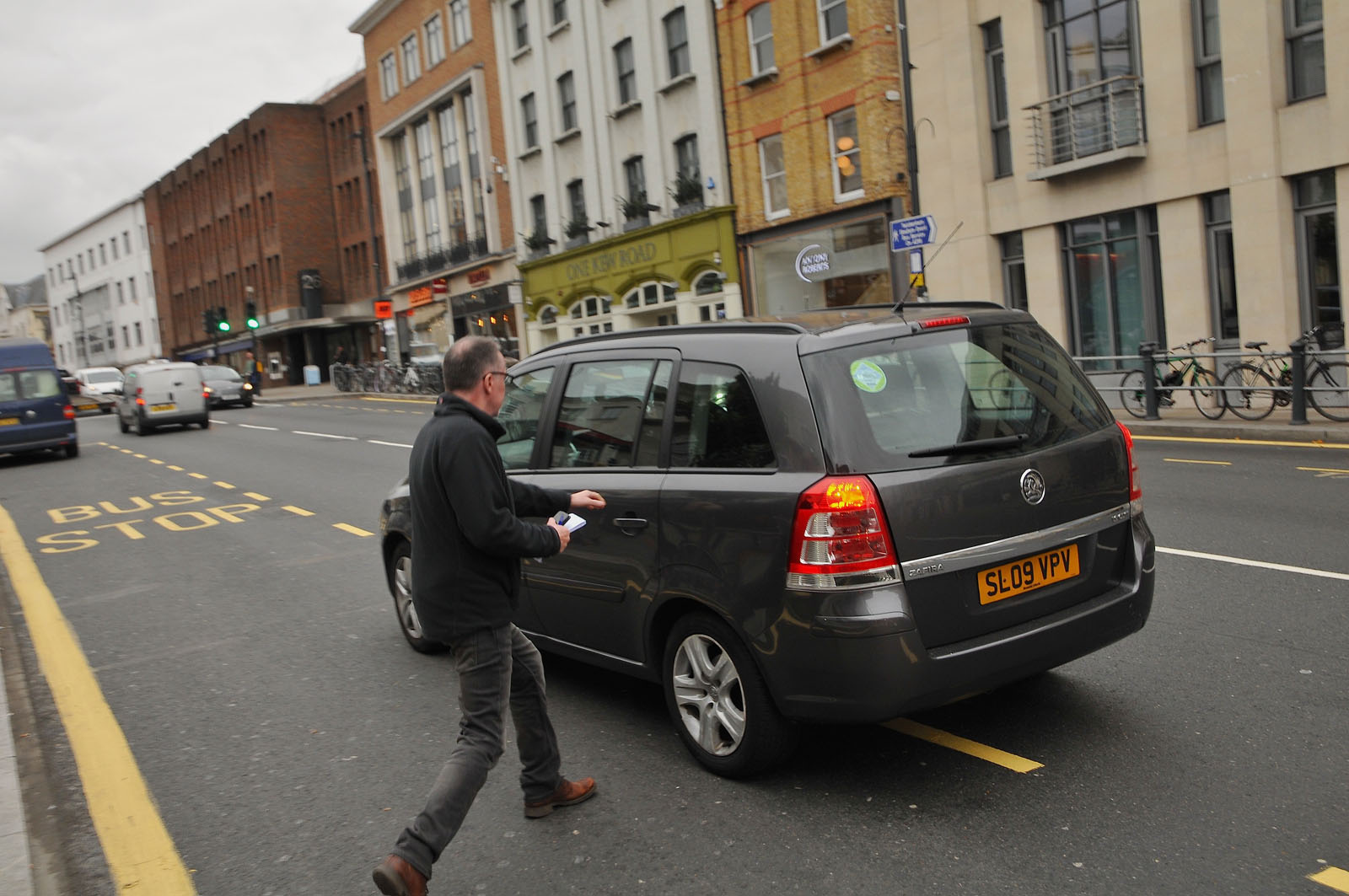 It took a different route from the taxi, guiding us along the A316 to the A4, over the Hammersmith flyover, through heavy traffic at the Natural History Museum and onwards to Knightsbridge. And then, having been alerted to traffic farther along the planned route, at 11.17 guided us right, down Beauchamp Place, around Sloane Square and eventually to Grosvenor Road beside the Thames at 11.27. Daahir couldn't use the bus lanes but, even so, we eventually crossed Lambeth Bridge, dived around the Park Plaza and made Waterloo station in good time. 
Back to Richmond, where we piled into my 2006-reg Vauxhall Astra equipped with state-of-the-art Garmin DriveSmart 61 Europe LMT-D sat-nav complete with lifetime map updates for the UK and Europe, digital traffic alerts, live parking information and built-in wi-fi (price: £249.95).
I tapped the destination postcode into the beautifully clear 6.95in screen and, at 13.04, headed in the direction of the A316, as indicated. It was a re-run of Daahir's approach but as I drove, the Garmin invited me to select faster routes as it identified congestion. Thus it was that, at 13.36, we found ourselves curling around Hyde Park Corner and down Constitution Hill into what we feared would be the tourist trap of Birdcage Walk, Parliament Square and Westminster Bridge. But the Garmin was right and, by 13.51, we were slipping past the Park Plaza.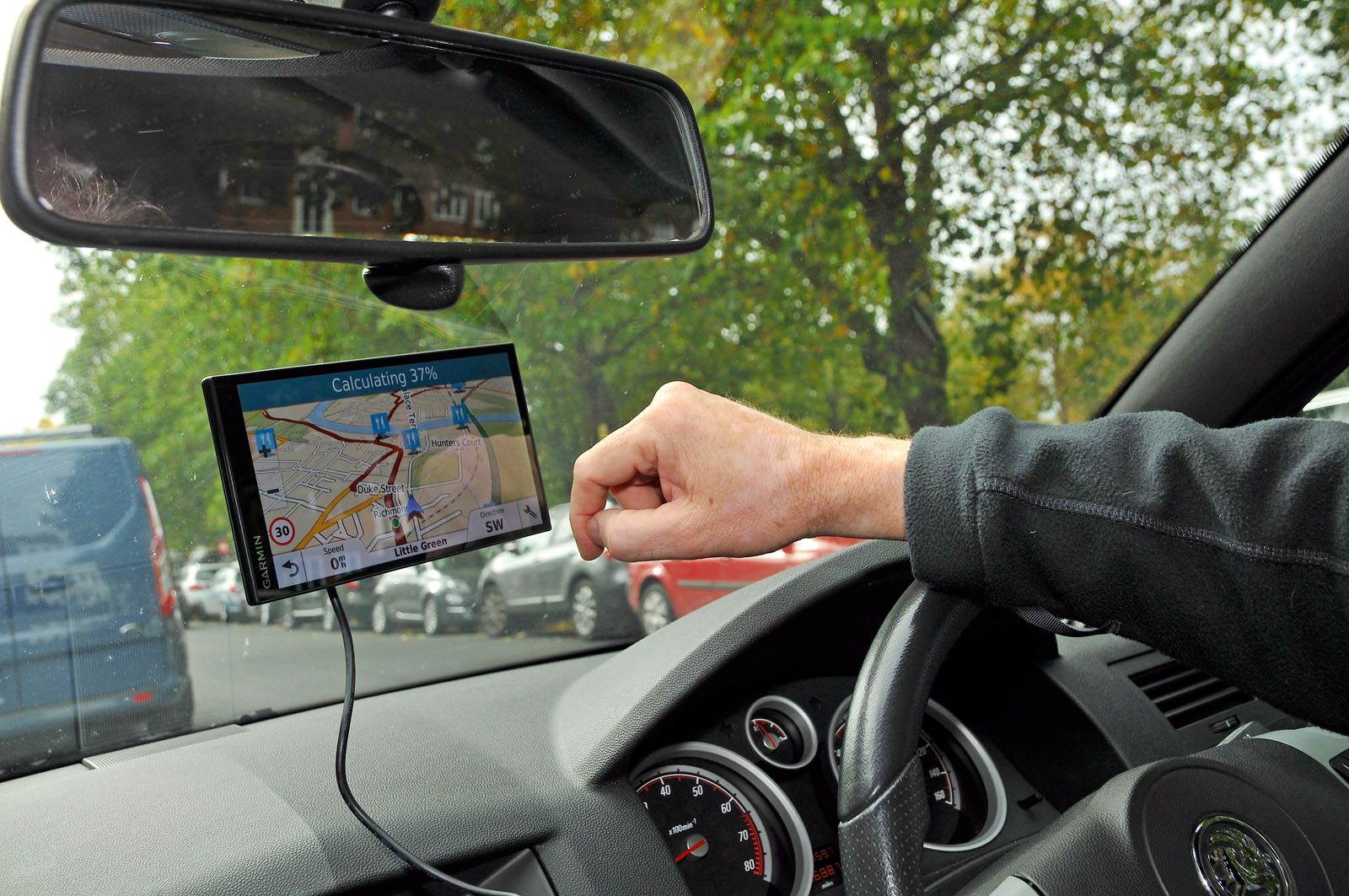 The results panel below explains which mode was the quickest but the taxi driver's ability to make good time, given the hour and the scarcity not only of bus lanes but clear ones too, was impressive. 
The Garmin sat-nav benefited from a clearer run into London and, once in the capital, demonstrated an impressive ability to spot trouble and re-route around it. 
The Uber experience was smooth and great value for money. Which has the biggest brain? Pass… 
The results: 
The Garmin/car combination wins. However, despite its ability to re-route, it's unlikely to have fared so well at rush hour when a taxi can exploit bus lanes (assuming they're free of buses) to make progress. The Uber cab's sat-nav was also recalculating the route and forecast an arrival time shortly into the ride of 11.40, which fluctuated around three minutes shorter or longer as we travelled. 
Given the hour of day, the taxi's victory over the Uber cab, and just four minutes behind the Garmin, is impressive, if a tad expensive by comparison.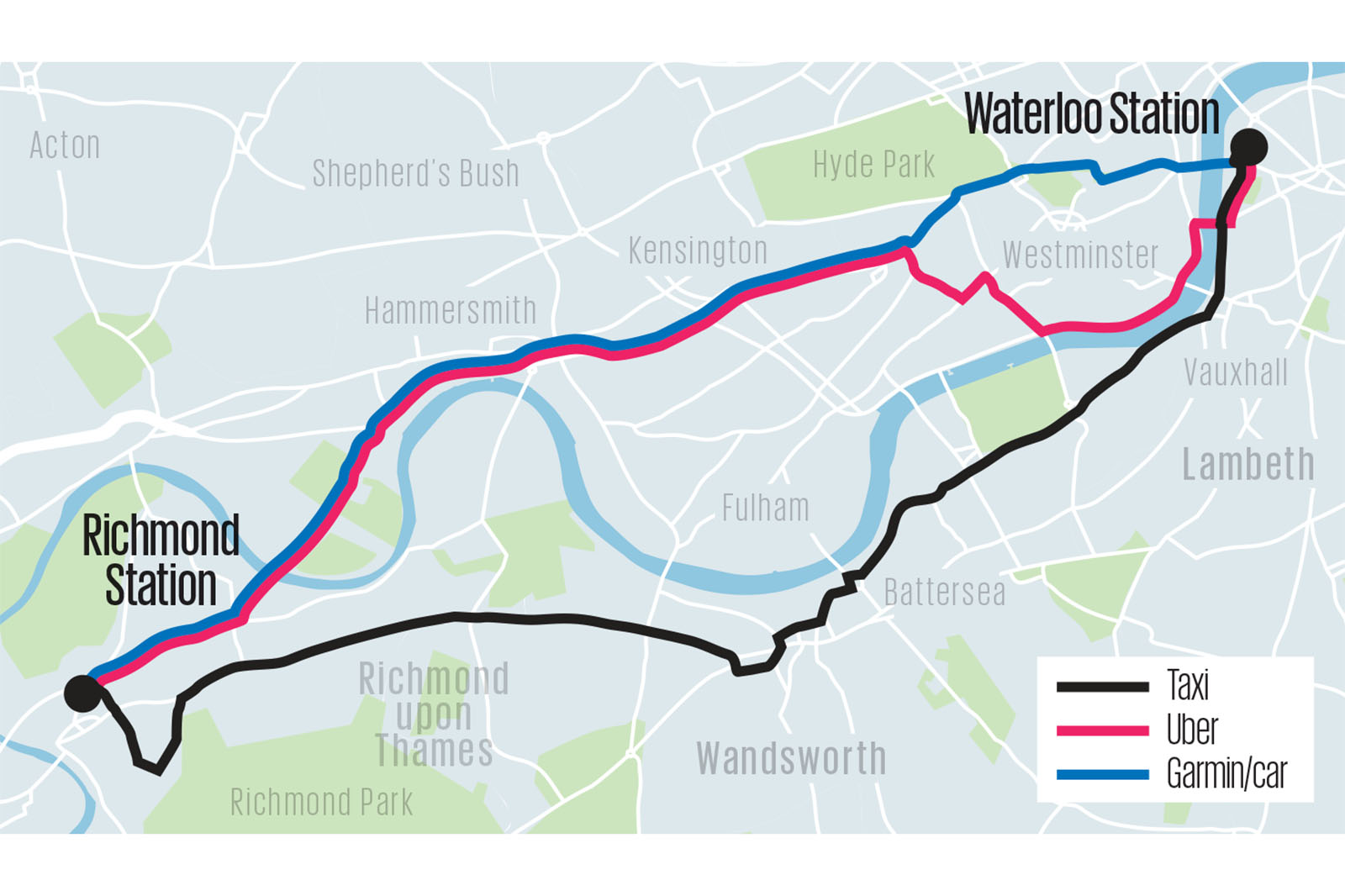 John Evans 
Related stories: 
Uber flying taxi cars to take the skies by 2020
Source: autocar
Uber vs London cab vs Sat Nav: which is best?