Used car buying guide: Bentley Turbo R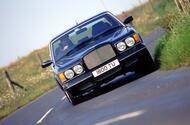 So His Lordship can keep an eye on Parker up front, the range-topping RT Mulliner has a second speedometer in the back
If you're tempted to chance your arm on a winged B, the Turbo R has a lot going for it. But buy only if the car has a genuinely solid-gold service history
A Bentley Turbo R looks like 2.5 tonnes of expensive trouble you'd be mad to consider buying except that, bought well, you're looking at an investment whose running costs aren't as painful as you might think. 
How about £420 for the 6000-mile service, £800 for the 12,000 and £1280 for the 24,000? Much more than a Ford Focus admittedly, but the R is a special car and a complicated beast that needs the regular attention of an expert technician. 
"If it's been well maintained, costs aren't too bad at all," says Adrian Worth of Prestige Services Leeds, a Bentley specialist. "It's when people bring us something that's been neglected. In that event, getting an R up to scratch is expensive."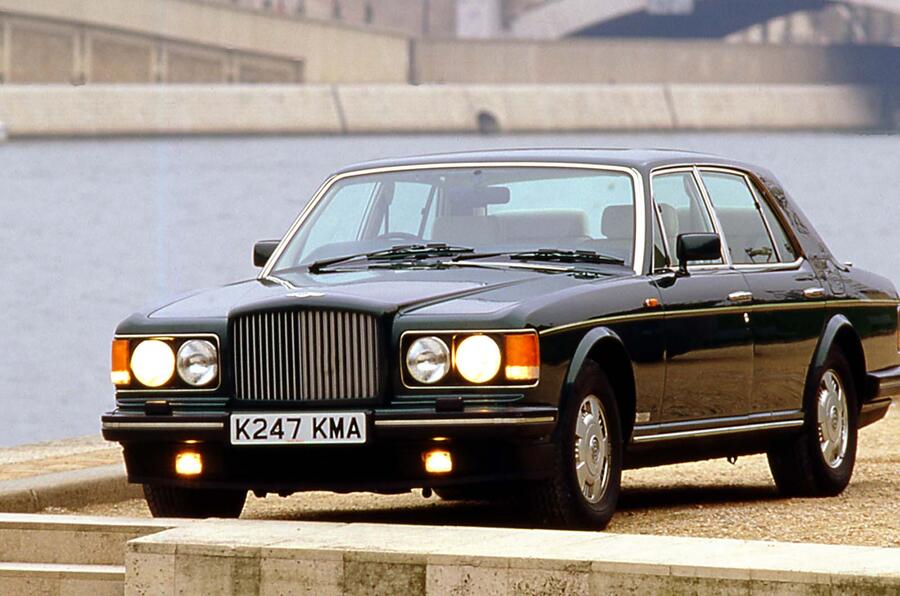 He's thinking of the kind of Turbo R that, at best, has endured a succession of minor services. Owners might think that at least they're giving it regular doses of fresh engine oil but Worth is more concerned about things such as the gearbox filter that has been sitting there for mile after mile, clogging up and starving the unit of oil. 
"In that case, you're looking at a gearbox overhaul," he says. 
Which is all a way of saying only buy a Turbo R that has a full service history, as in all minor, intermediate and major services, or that has had a major overhaul by specialists. 
Such cars do exist. We found a 1997 Turbo R that, prior to purchase, had had its leather and bodywork restored by a specialist, and under its present owner's care, its suspension, braking and cooling systems overhauled. It's for sale at £15,950.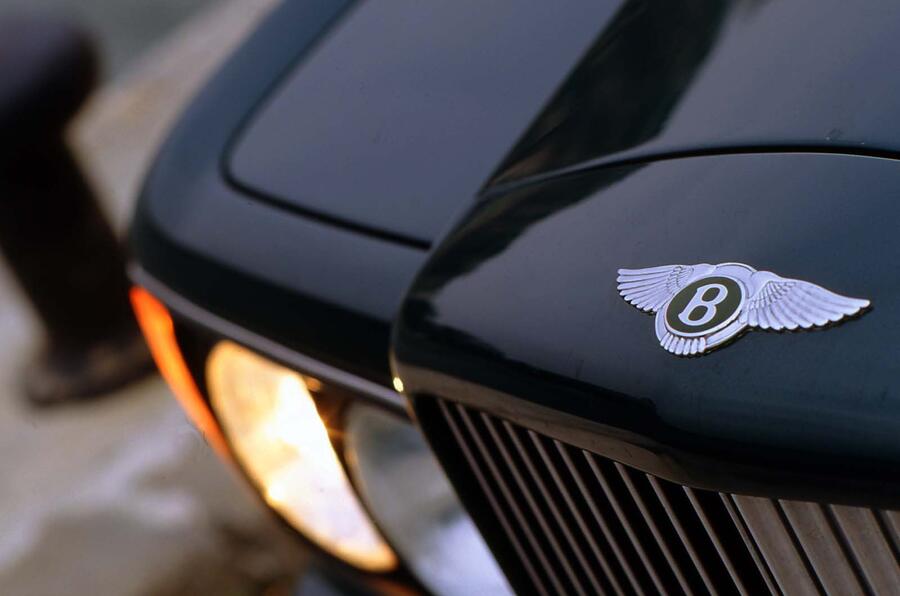 For your money, you get a classic, handbuilt, performance saloon trimmed with the finest materials and powered by a turbocharged 6.75-litre V8 producing 296bhp for 0-62mph in around 7.0sec. Subsequent versions developed even more power – the limited-edition Turbo S 385bhp, the even rarer RT 400bhp and, in 1998, a year before production ended, 420bhp in ultra-exclusive RT Mulliner form. 
The Turbo R was launched in 1985 as a successor to the Mulsanne Turbo. (We found a mint, low-mileage 1984-reg with full service history, previously owned by a rock star, advertised for just £9995.) Alas, it was a bit of a pudding: quick but too soft. The R – it stands for roadholding – fixed that by adopting the Mulsanne's optional suspension pack and much stiffer anti-roll bars, and wearing low-profile tyres. 
And so was born the most comfortable but brutish conveyance this side of the Flying Scotsman. Key events include the adoption of antilock brakes and fuel injection in late 1986, and the move to a four-speed GM auto gearbox from the same company's long-running three-speed 400 in late 1991. A facelifted version with a new fuel injection system was launched in 1995, and after 1996, it was available in only long-wheelbase form. Find a good one and, fingers crossed, it won't be as expensive to run as perhaps you first imagined.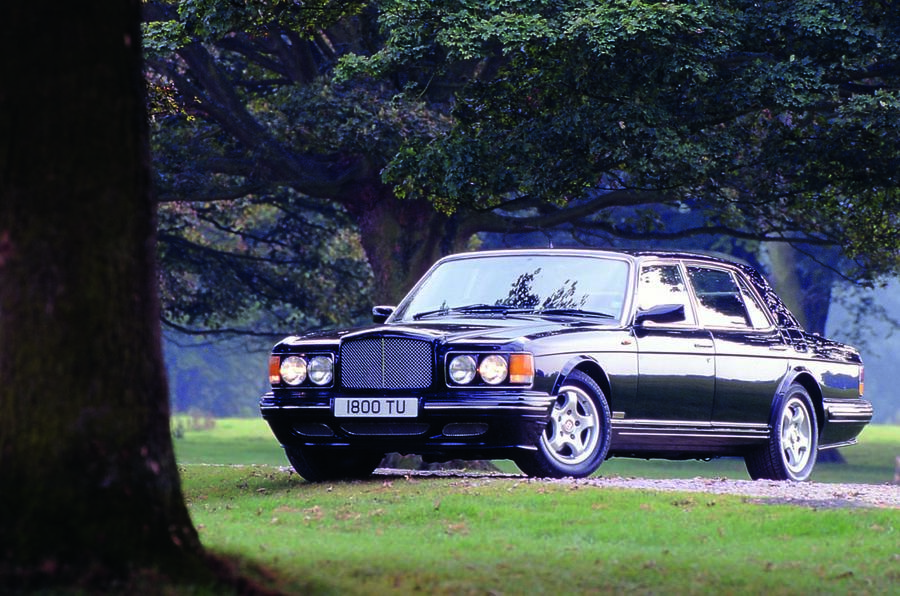 An expert's view 
Adrian Worth, director, Prestige Services Leeds: "I joined Appleyard Rippon, a Bentley agent, in Leeds, as a technician in 1974 and left 20 years later to start my own business, with a partner, maintaining Bentleys and Rolls-Royces. I've worked on lots of Turbo Rs over the years. Like all prestige cars, they need to be serviced regularly by people who know what they're doing and what to look for. Preventative maintenance is key to controlling running costs. Never buy one with anything less than full specialist or main dealer history. I'd avoid the early and troublesome carburettor engine." 
Buyer beware 
■ Engine: Early carburettor models can have failed carburettor gaskets. Post-1996 cars can suffer failure of their rubber head gaskets. Noisy tappets should be replaced with original Rolls-Royce parts. 
■ Cooling system: Check the viscous cooling fan works by running the engine to temperature and then switching it off. If it runs on, it should be replaced. Most serious engine problems can be attributed to a failed cooling system. 
■ Transmission: Generally reliable. Make sure the filter has been changed regularly. 
■ Suspension and brakes: Steering and front suspension are prone to worn dampers, bushes, ball joints and track rod arms. The rear is a self-levelling system using gas springs mounted on top of hydraulic dampers, whose pressure is varied automatically. Over time, the gas in the springs leaks out, making the suspension hard. The height control valves for the hydraulic dampers can fail. If the brake pressure warning illuminates when you depress the brake pedal, the accumulators may be leaking. 
■ Body: Doors, bonnet and boot are aluminium and rust can form around handles and badges. Later cars had rubber gaskets separating these steel parts from the aluminium. Check the rubber bumpers aren't swollen. Replacement sections can be pricey. Also look for body filler. 
■ Interior: Ensure everything works, including the air-con. Even simple electrical components cost a fortune.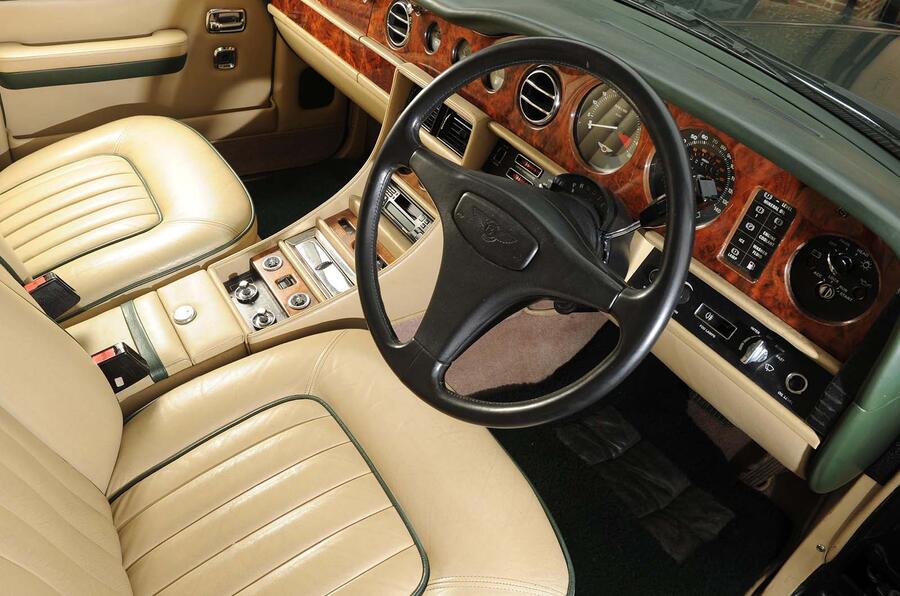 Also worth knowing 
The Rolls-Royce and Bentley Specialists Association represents garages intent on upholding the high servicing and repair standards associated with the marques. It also represents firms that make scarce parts to OE standards. Look for the RRBSA logo. 
How much to spend 
£4500-£6499: Highish mileage, fair condition – such as a 1988 car with 87k miles for £5995. 
£6500 -£9999: Includes a £7k 1997 car "with a bundle of service invoices, mostly Bentley". 
£10,000-£15,999: Turbo Rs with better services histories, such as a £16k 1997 car with 112k miles. 
£16,000-£19,999: Good, specialist dealer cars, such as a 1997 R with 118k miles for £19,260. 
£20,000-£29,999: Low-mileage Rs, including a mint 1997 car with 35k miles for £29,995.
One we found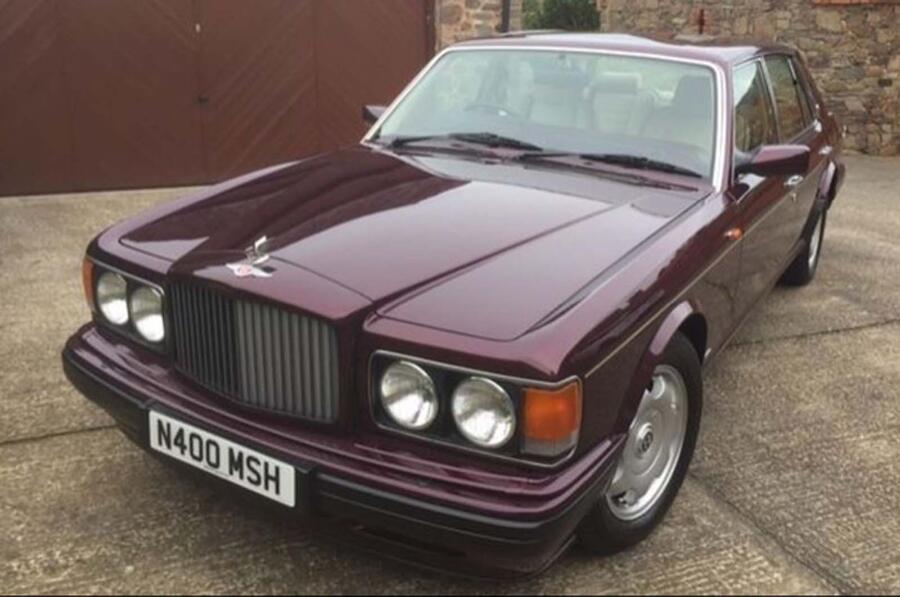 Bentley Turbo R, 1996/N-reg, 53,000 miles, £14,950: Private seller claims it has "genuine full service history, mostly main dealer" and was last serviced by a main agent in November. Recent work includes the brakes and suspension system. It comes with all of the books and the two umbrellas it was originally supplied with.
Read more
Used car guide: the best second-hand Bentleys from £8000​
Used car buying guide: Bentley Arnage​
Behind the scenes at the world's busiest Bentley service centre​
Source: – autocar
Used car buying guide: Bentley Turbo R